Virtual Camino Day-by-Day
Convenient & practical guidance via audio-visual materials & Live calls based on monthly subscription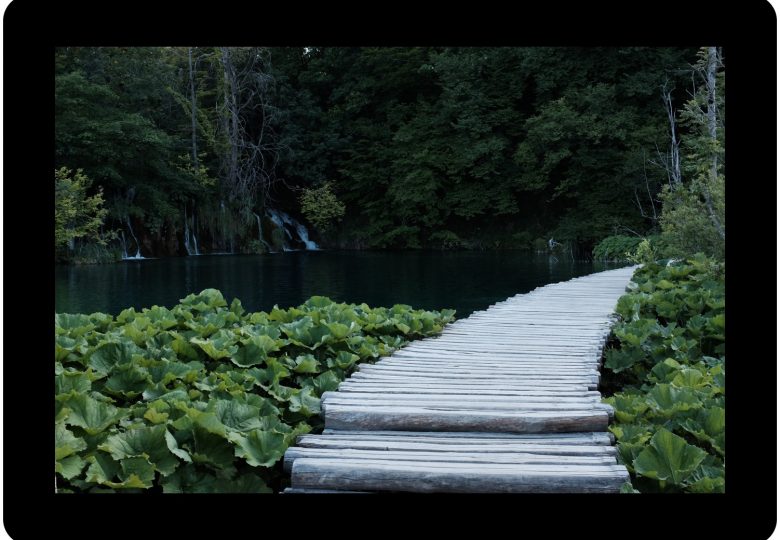 Conscious Food & Relationship Coaching from the comfort of your home
Learn how to nourish your being with food & beyond in a time- & cost-efficient way.
Receive highly practical, bite-sized and consistent guidance that you can implement step-by-step in your own tempo and get back to whenever you feel the need.
Tune in from the comfort of your home, office, car or even on the go.
Connect with me personally and ask me your questions.
The Virtual Camino can be walked by itself or complementary to your 1-on-1 Personal Camino.
Virtual Camino
The Virtual Camino is a complete, online-based program teaching fertile nutrition, lifestyle & mindset, conscious relationships, intimacy & sexuality (with yourself and other people), efficiency cooking, embodiment & self-love. Convenient & practical guidance via audio-visual materials (short audios, webinars, pdf guides…) & Live Q&A calls based on monthly subscription*.
Upon activation, you get access to the following powerful tools every 1st of the month:
Daily audio training: On 5 days per week, 4 weeks per month I record a max. 15 min audio on a specific topic, alternating between nutrition, lifestyle, mindset and relationship topics. For example: "What is fertile food and where to find it"?, "What makes a fertile mindset", "Alternatives for sugar", "The benefits of raw milk", "Tactics for better sleep", "How to eat well on a budget", "How to set boundaries in relationships", "The dynamics of Masculine & Feminine sexuality". Receive my personal knowledge & wisdom, inspirations & explanations, Real Life stories & experiences, tips & tricks, food, product & book recommendations, and so much more … Your suggestions for topics are of course also welcome!
Relevant Documents, Links or Resources: Related to the topic of the week, I might provide additional resources, such as relevant documents, infographics, links, books or other resources.
Inspiring webinar: Every month I schedule a live-webinar on exciting topics such as "Beyond organic: How to select food that is regenerative for human & soil health?", "Food & Sexuality – What's the connection?", "Restore your inner ecology – Gut health", "Symptom Symbolism: Find the hidden treasures in your symptoms"… During the live stream you have the possibility to ask questions. The webinar will be recorded and be made available in case you missed it.
Real Life Efficiency Cooking Guidance, incl. written instructions: Every month I take you into my kitchen and share with you one of my personal efficiency cooking processes in text and image! See exactly what I shop and how I mix-match ingredients (and left-overs from my fridge) and how I actually prepare 2-3 balanced, nourishing & tasty meals for at least 4 consecutive days in as littles as 2-3 hours.
What I ate today: Every week I post my daily food journal for your inspiration.
Embodiment & Self-Love Practice: Every month I share with you simple, yet powerful ways to get into your body and develop greater self-love. The invitation is that you try out the practice for one month, incorporating it into your daily routine as often as possible to really feel the effect it has on you. Over time, you can build your own practice from the different elements I propose. On the menu: movement, stretching, meditation, breathing, sounding, touching, mirror work…
Mindset Reset: Every month I call your attention to one limiting (toxic) belief and invite you to explore in what way it might apply to you (or not) through journaling and self-observation. The goal is to bring any unconscious beliefs into awareness, explore where they come from and if they still make sense today. I also suggest an affirmation that invites a shift in perspective, that you are invited to write on post-its and stick to places you can easily see it – so that whenever you do catch yourself stuck in this limiting belief or pattern, you can practice trying on a different perspective – and observe what happens.
Live Q&A call: At the end of each month I offer you the possibility to ask me your questions and get my personal guidance and coaching via a live call on Zoom.
Closed Facebook Group: A group to connect to and exchange with other members about your process, ask questions, share inspirations etc.
Try it now and pay only 7 Euro for the introductory module.
Or buy any full module and get the introductory trial module for free on top. For every friend you inspire to subscribe to the introductory trial module, you get one full module for free yourself.
The introductory module covers the following topics:
Audio Training: Fertility from a Mind-Body-Perspective: Fertile Foods, Lifestyle & Mindset Basics
Webinar: Stress, Nutrition & Hormones
Efficiency Cooking (from June): Radish-Sweet Potato Soup, Salad with mushrooms and sardines, Arugula-Sardine Spread and Rice noodles/rolls with minced lamb, kohlrabi, broccoli & greens
+ Embodiment & Mindset Reset Practices, What I ate today Journal
After payment, please allow for one day to activate your account.
You can also make a bank transfer to Claudia Kaiser, IBAN: BE67 3770 2879 4687, BIC: BBRUBEBB, indicating your name and the service/product you are buying.
Options after Trial Period
After the introductory trial module, you can choose to buy additional (past or upcoming) modules or choose a 6-module package.
One module: You get all of the above mentioned for only 37 Euro per module. (If I charged for each of those components separately, the investment would have to be at least 85 Euro).
If you buy a package of 6 modules, you only pay 33 Euro per module (198 Euro in total).
And if you buy a package of 12 modules, you only pay 29 Euro per month (348 Euro in total) – that is less than 1 Euro per day!
With any full module you buy, you get the introductory trial module for free on top. For every friend you inspire to subscribe to the introductory trial module, you get one full module for free yourself.
Practical Details
You can choose the module(s) you want to buy in the webshop (description of the content available by clicking on the respective module) or subscribe to receive modules as they are released every month.
If you buy an already existing module, you get access immediately. Otherwise, in the beginning of the month you receive an email with a password to a protected area of my website.
For every month there is a separate page with a separate password.
You continue to have access to all the modules you bought, also when the month is over!
Fees:

One module: 37 Euro
6 Modules: 198 (= 33 Euro per module)
12 Modules: 348 Euro (= 29 Euro per module)
The content of June 2019 is an introductory trial module and you only pay 7 Euro as a single, non-recurring payment! If you buy any other module, you get the introductory module for free on top.