Regenerative Nutrition Chakra by Chakra
Balance your chakras one by one through regenerative nutrition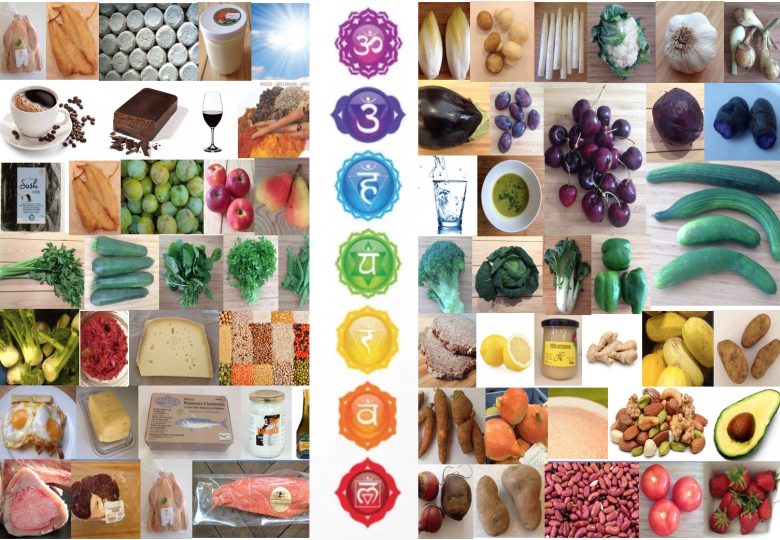 What has money got to do with the relationship you have with food, with sex, with your body and with the Masculine?
What does fat have to do with your emotions and your inner Feminine and what do your emotions have to do with your fertility and your sexuality?
What has your ability to set boundaries got to do with the state of your gut health, the type of carbohydrates you eat and the maturity of your inner Masculine?
What does your inability to forgive have to do with your cravings for coffee and sweets?
…
Gain a new perspective of your physical and energetic body and how your daily habits and your symptoms are linked to the different realms of your Life by understanding your Chakra system. Learn the signs of over- and underactivity of each chakra and how to balance them with food and simple embodiment practices.
Energy circulates within us and around us, unless it becomes blocked. An accessible way of connecting with our energy – which is really our Life force – is to look at it through the lens of our chakra system.
Chakras are centers within us where Yin and Yang, Masculine and Feminine energy meets and converges.
There are at least 7 such centers and they all need to be in balance for energy to flow freely and harmoniously. If a chakra is out of balance, either too active or underactive, dis-ease within the body and mind is created, and the entire system is impacted.
A well-balanced chakra system facilitates the movement & integration of our life force and as such allows us to fully claim our energy, power, joy, freedom, fertility and overall health & well-being.
These 8 webinars take you on a journey through your Chakra system, from the root to the crown, starting with a general introduction workshop. One evening per week we address one of the chakras, its characteristics, functions and connections to body parts, the different realms of our Lives (money, work, relationships,..) and the Masculine and Feminine inside us. We look at symptoms of over- and underactivity and ways to balance it through nutrition and simple embodiment practices.
The food you eat impacts the health of your chakras several times per day. Nutrition as a modality corresponds to the Root. Without addressing and harmonizing it, other practices are not as effective.
Join in to:
Understand your body in a whole new way
Connect the dots between your daily habits, what is going on in your body and the personal realms of your Life (work, money, relationships…)
Get to the root of health issues, such as adrenal fatigue (burnout), subfertility, menstrual issues, digestive issues, thyroid issues…
Improve your health and fertility through regenerative, chakra-specific nutrition
Improve the relationship of your inner Masculine and Feminine
Enjoy more energy and joy of living
Create more magnetism, flow & freedom in your Life
Connect and exchange with like-minded people in a private Signal group
…
Details
8 online meetings of 1.5 hours incl. time for Q&A. If you book the whole series, you also enjoy access to a private group on Signal Group for ongoing support and exchange between the meetings.
Dates
General Introduction: Sunday 7th of March 19h
1st Chakra (Root): Saturday 13th of March 19h (Saturday is ruled by Saturn and Saturn corresponds to the Root Chakra)
2nd Chakra (Sacral): Monday 22nd of March 19h (Monday is ruled by the Moon and the Moon corresponds to the Sacral Chakra)
3rd Chakra (Solarplexus): Tuesday 30th of March 19h (Tuesday is ruled by Mars and Mars corresponds to the Solarplexus)
4th Chakra (Heart): Wednesday 7th of April 19h (Wednesday is ruled by Mercury and Mercury corresponds to the Heart Chakra)
5th Chakra (Throat): Thursday 15th of April 19h (Thursday is ruled by Taurus and Taurus corresponds to the Throat Chakra)
6th Chakra (Third Eye): Friday 23rd of April 19h (Friday is ruled by Venus and Venus corresponds to the Third Eye)
7th Chakra (Crown): Sunday 2nd of May 19h (Sunday is ruled by the Sun and the Sun corresponds to the Crown Chakra)
If you cannot attend live, you can still register and get the recording.
Investment: 20 Euro per person per evening, 125 Euro per person for the whole series. Bring a friend and get a 10% discount each!
Reserve your Spot
About Me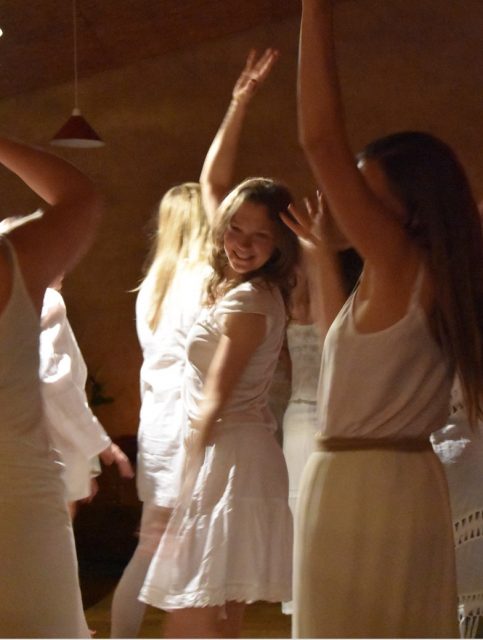 Claudia Kaiser is on a mission to help you, your (future) children and the planet to reclaim optimal health & fertility. Combining personal and professional experience in Mind-Body Nutrition, Eating Psychology, Food Sourcing and Tantra, her approach is  conscious, holistic and individual.