Do you desire to...
...learn how to truly nourish yourself with food & beyond?
...find peace and even be best friends with food, body & Life?
...conceive naturally or optimize your chances to maintain a pregnancy?
...balance your hormones and resolve menstrual issues in a holistic way?
...give birth to a healthy, strong baby while maintaining your own energy & fertility in the process?
...understand the underlying physical, emotional, mental & spiritual wisdom hidden in your challenges?
Welcome to the Camino de la Fertilidad - The Fertile Path
Fertility goes far beyond the body and its ability to reproduce. In its most basic sense it simply means creativity - the ability
to create - to envision, conceive, gestate and bring to Life ideas, projects, products... and of course also babies.
A fertile person is just like a fertile environment: healthy and alive, flourishing and nourishing, creative and productive,
diverse yet balanced, receptive and inspiring, flexible and adaptive, in constant evolution, movement and change.
The Fertile Path is the path of creativity, of abundance, of color, of joy, of power, of energy, of health, of Love, of Life.
It is not an actual road you take to arrive at a given physical destination. Rather, it is a continuous way through Life that connects you
to a far more sacred place than any outer pilgrimage ever could: the Divine in yourself, the Divine in everything -
not as a goal to be reached, but as a quality impregnating and enriching your whole Life journey.
However, this is not the path most of us are taught to walk. Instead we are conditioned to follow the path of scarcity:
a grey, depressing, monotonous and often ugly road filled with struggle, lack, fear, conflict, war, self-loathing and dis-ease.
The fact that collectively we have forgotten about the Fertile Path is visible in the
degrading health and fertility of our soils, environments, plants, animals, minds and bodies.
If we want to go beyond symptom control - if we truly want ourselves, our children and our planet to recover
optimal health and fertility - we have to remember the Fertile Path and consciously choose to walk it - again and again.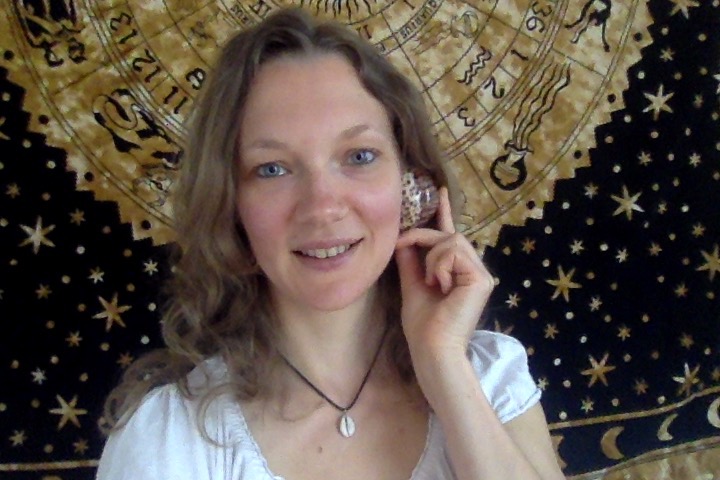 My name is Concha Claudia and I am here to inspire, support and guide you on the Camino de la Fertilidad - the Fertile Path.
I help you understand the physical, emotional, mental & spiritual messages hidden in your struggles and
show you ways how to embrace and transform them. I teach you how to eat and live the Fertile Way.
I am especially qualified & interested in assisting with:
Troubled Relationships with Food, Body and/or Sexuality
Hormonal Imbalance, Conception & Fertility
Energy & Fatigue (Adrenal Fatigue Syndrome)
If ...
You are chronically stressed and fatigued
Things feel stuck, difficult or blocked in your Life
You are obsessed with food, healthy & clean eating, exercising and/or your weight
You suffer from debilitating hormonal (menstrual) symptoms, irregularities and/or pains
You have tried to conceive but either without success or losing the baby in early pregnancy
... I can help you ...
See and understand the bigger picture of your challenges
Acknowledge the connections between body, mind & soul
Look at your struggles not as your enemy, but as your ally
Honor the wisdom hidden in your unwanted symptoms
Reconnect & Evolve your inner Feminine & Masculine
Nourish & regenerate yourself with food & beyond
Balance your hormones & prepare for conception
Find peace with food, body & Life.
The Fertile Path is available to anyone, no matter your age, gender, origin... Yes, some of you will only need minimum guidance and be able to walk fast and independently, while others will take more time and need ongoing support. Some of you might find many obstacles on the way, while for others the journey will unfold smoothly. You may want to walk the path for different reasons.
The only pre-requisite to walk the Fertile Path is that you are open-minded, ready to take personal responsibility and have a deep yearning to flourish and to nourish - a yearning that is stronger than any limiting beliefs, fears or doubts you might have.
Are you ready to walk with me? Check out my guidance options below.
In authenticity & trust
Concha Claudia