How to regenerate yourself from soil to soul before planting the seed
From fertile food to fertile mindset
Both human and planetary health and fertility are degrading rapidly. We attempt to plant seeds in depleted soils and in depleted bodies. When that does not produce the desired result, we turn to the medical system for assistance. Yet forcing the earth and the body to produce despite their evident state of depletion completely ignores nature's wisdom, with detrimental long-term consequences for our entire species.
Being fertile is essential far above and beyond our physical capacity to procreate. Ultimately, fertility is a manifestation of creativity and vitality. Subfertility thus affects our entire life experience, regardless of gender, age or whether or not we have a partner or desire a baby.
In this book, the author suggests that struggling with fertility, both on an individual and a collective level, is neither an inevitable fate nor a punishment but rather a symptom which points to underlying imbalances.
How can we detect subfertility before it actually manifests itself as the inability to conceive? How can we prepare body and mind for conception in a way that optimizes our own, our children's and the planet's health? What soul lessons are hiding behind our struggles with fertility?
Especially if you desire to conceive naturally, but also if you are looking for ways to live a life full of vitality and creativity, while contributing to the regeneration of the planet, this book provides a wide range of tools to help you eat and live the fertile way.
About the author
Claudia Kaiser is a Holistic Nutrition & Fertility Coach., who has herself struggled with an eating disorder and the resulting menstrual and hormonal issues. Eventually her journey took her back onto the fertile path, i.e. a way of eating and living that not only regenerates body and soul but also Mother Earth. This is what she has been sharing with her clients since 2012, when she exchanged her career in a multinational company for her own practice.
316 pages, full color!
Peek inside…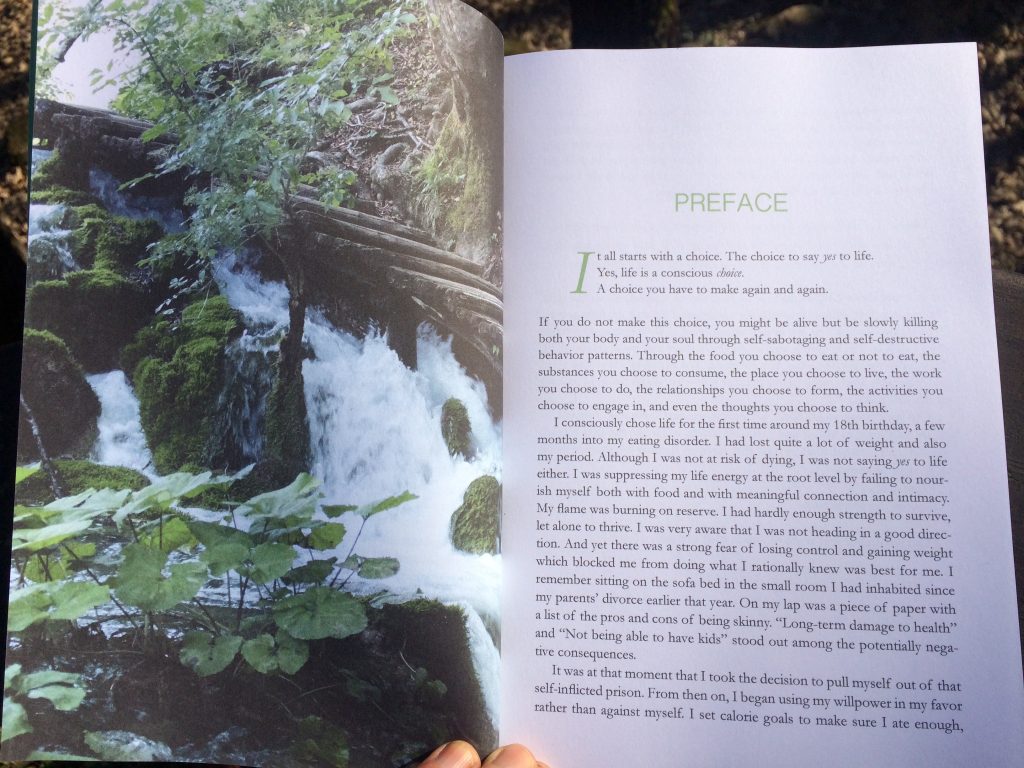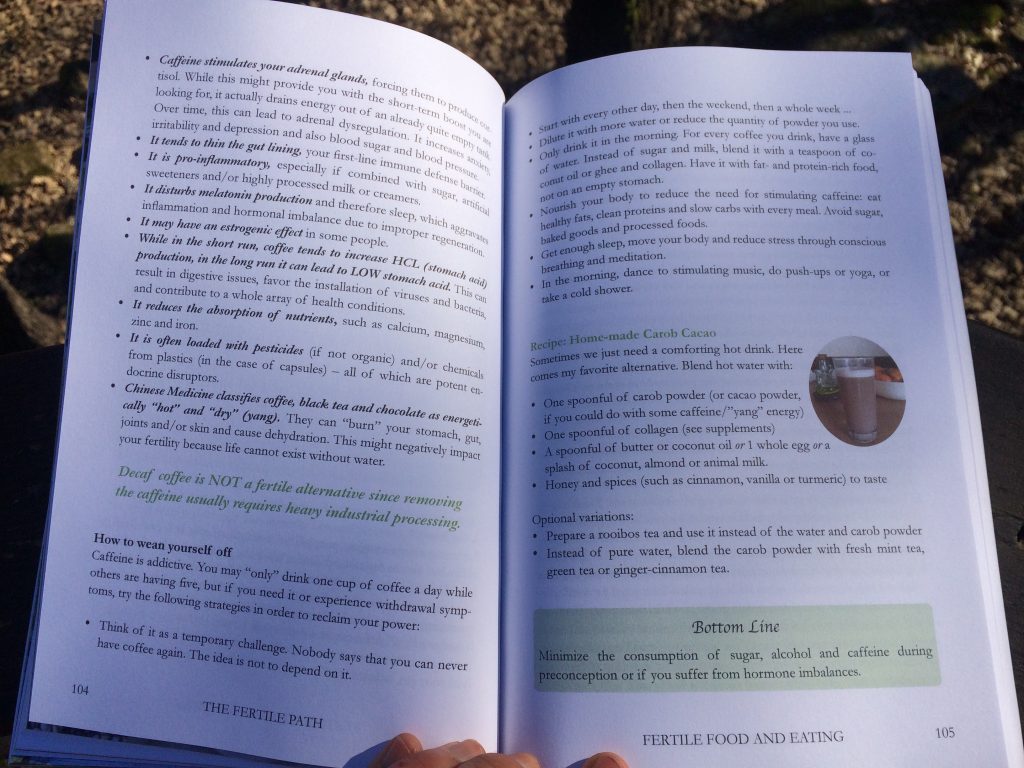 This book is for you if…
You desire to conceive naturally one day (sooner or later)
You desire to conceive naturally AND to optimize your and your baby's (and this planet's) health and fertility in the process
You already have a child and desire to regenerate yourself to then conceive a second one
You do not yet desire to conceive but you suffer from hormonal imbalances, menstrual issues or disordered eating
You no longer desire to conceive but you have suffered from disordered eating, hormonal imbalances or menstrual issues, pregnancy loss or difficulties to conceive in the past and would like to understand what was going on and how these issues might still be impacting your health today
You have children or grand-children, nieces or nephews, pupils or students, and you would like support them in nurturing their fertile energy
The children you have were born with a weak constitution and you would like to understand how to help them recharge their batteries
You desire to optimize your fertile energy to create just about anything (not necessarily children)
You desire to regenerate yourself and to maintain optimal health even at an advanced age
You desire to live a life full of joy, vitality and creativity
You want to help regenerate this planet from the inside out
Order your copy NOW
The books are printed on demand; it takes about 7-10 days for you to receive it.
Within Europe, the UK and the US, shipping costs are included.
For all other countries, please order via your regional amazon site (shipping and customs would make it very expensive to order directly from my website).