Camino de la Fertilidad Full-Immersion Retreat
Regenerate your body and soul to increase your chances for natural conception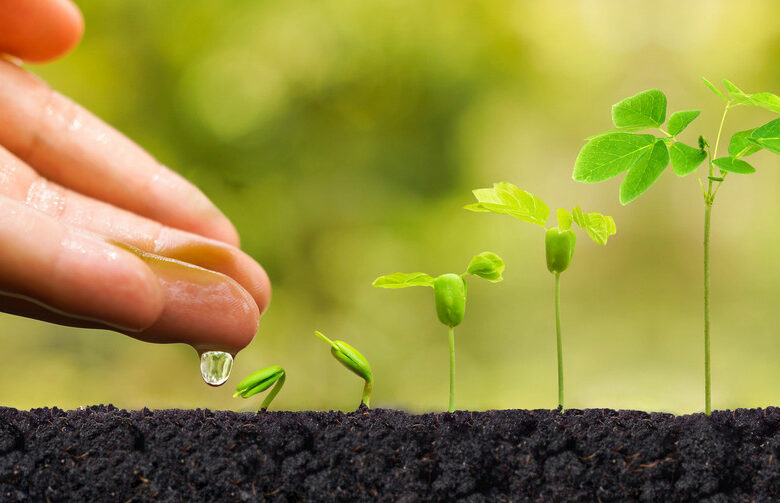 Many couples are struggling to get pregnant or to maintain a pregnancy these days. Collectively, we have abandoned the Fertile Path and try to plant seeds in depleted soil and in depleted bodies. If that does not work, we turn to artificial fertilization and chemical treatment. While this strategy might indeed give us the desired outcome, forcing the Earth and the human body to produce despite their depletion has to backfire in the long run, with both the mother and her children losing more and more of their health and fertility, until eventually turning to literal and figurative desert. This is the path of Scarcity – the path of struggle, lack, fear, conflict, war, self-loathing and dis-ease.
During this 3-week full-immersion retreat, I'll show you another path – the Fertile Path. You'll learn to take care of and regenerate your soil, so that your seed has the best chances to sprout, grow, thrive, flourish and produce fertile seed itself. You'll be empowered to create new Life from a place of joy, trust and relaxation instead of fear, urgency and contraction.
You will be able to fill up on the energy of love, beauty, creativity and abundance with every breath. Deeply immersed in a safe and secluded environment, your body, mind and soul will be truly nourished by regenerative food, fertile nature, powerful embodiment practices and deep connections with people that share a similar Life experience. Your Creative Life Energy will awaken and you will feel it flowing strongly through every cell of your body, expressing your most authentic truth.
For Whom
This retreat is for you, if you desire to conceive naturally now or at some point in the future. Maybe you have already been trying to conceive for some time and suffered one or several early pregnancy losses in the process. Maybe by now you are so desperate, that you are close to trying IVF. Or maybe you already tried that road and it was an impasse, too. Or maybe for now you are only playing with the idea of having a baby (maybe even without a partner!), but since you experience menstrual issues, hormonal imbalance or other signs of subfertility, you want to already get started optimizing your heath and fertility.
If your goal is not only to get pregnant, but also to optimize your and your child's long-term health and fertility, this retreat will be of great support to you no matter where you are in your fertility journey. 
One way or another, you desire a natural approach that addresses your whole being. You know there is more to your unwanted symptoms than meets the eye and yearn to really go to the root of your struggles. You are open-minded and highly inspired to take charge of your fertility in a way that is regenerative for you and also for the planet.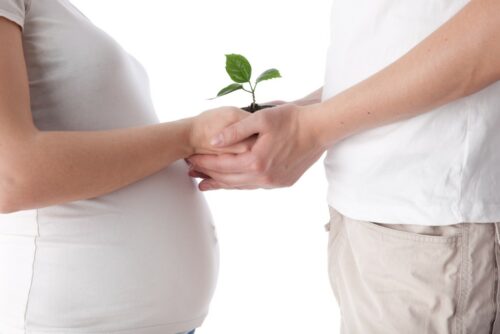 Program
During this retreat we will regenerate your soil (body and soul) in a profound way:
Reconnect to nature, our bodies and the present moment
Understand our individual metabolism and what kind of food / lifestyle it needs
Understand the secret language behind our struggles with fertility (or any other unwanted symptom or habit) in 4 steps
Savor regenerative nutrition and understand how it differs from "organic" or "sustainable"
Learn how to select foods that are truly good for you, the farmers, the animas and the planet and how to create balanced meals with them.
Practice efficiency cooking.
Eat with consciousness and presence.
Understand the role of hormones for our health and well-being and how to balance them.
Learn about the Chakras and how to balance them through food and embodiment practices.
Understand Masculine and Feminine energies, the dynamics between them and how they influence the relationship with our body, food, sexuality and Life in general.
Practice active and silent meditation
Train our Sensual Awareness
Awaken the inner observer
Relax our nervous system
Find our inner anchor
Explore Fertile vs. Scarcity Mindset
Increase our ability to receive abundance
Move stuck energies and create space for something new.
Discern and affirm our needs, desires and boundaries
Reconnect with our Being and most authentic inner truth.
Re-story our Life and Symptoms so they empower rather than disempower us
Reconcile body, heart and mind
Connect to the present moment.
Express our emotions in a constructive and non-violent way.
Forgive ourselves and others.
Put our hands into the soil
Recharge our batteries
Re-discover the joy of living
The Retreat Center
The retreat takes place at Lalita Devi, an exceptionally fertile natural oasis in the West of Spain (3km from the village Acebo, province of Cáceres). The domain of 25 hectares lies in the middle of oak and chestnut woods, at the foot of a Sacred mountain, with a stream and a natural pool to bathe in. Click here for more information on the retreat center or check out their website www.lalita.net.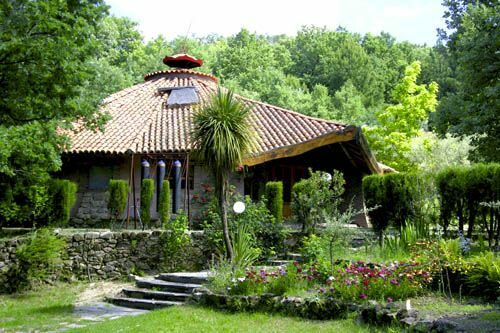 Practical Information
Dates: 6th u- 27th of October 2021 (3 weeks)
The retreat officially starts on Wednesday at 6pm until Wednesday at 5pm.
Value: 3.000 Euro per person. This investment includes the course, your Astro-Metabolic Profile and an individual 2 hour coaching session before the course starts, regenerative food (incl. animal foods, menu adaptable to your metabolic needs) and accommodation in single or double rooms with personal bathrooms in a shared space for 21 days/nights.
If you pay in full before 6th of July 2021, the price reduces to 2750 Euro per person.
If you bring a close friend or partner with whom you are willing to share your room, you receive another 250 Euro discount per person.
Reserve your spot already by sending an e-mail to concha@caminodelafertilidad.com
You can join this course as a couple, with a friend or alone.
Course language: English and/or Spanish
Measures of Covid will be respected.
You need to bring: comfortable clothes, clothes for cold and/or rainy weather, clothes that make you feel beautiful and sensual, bikini, bathroom articles, water bottle, object representing your fertility, note book and pen
Additional services can be booked in the free time for an extra fee: Craneo-Sacro-Osteopathy, Reflexology, Chiro-massage, Tantra Massage
Info and Reservation: concha@caminodelafertilidad.com
About the facilitator
This course will be facilitated by Claudia Kaiser and some collaborators. Claudia Kaiser is Mind-Body-Nutrition Coach with a focus on hormonal balance, fertility and a healthy relationship with food, body and Life. She combines elements of Holistic Nutrition, Eating Psychology, Metabolic Typing, Traditional Chinese Medicine and Tantra. She has gone through major struggles with disordered eating, menstrual issues, hormonal imbalance, pregnancy loss and scarcity mindset herself. All of that experience served her to find her way back to the Fertile Path and empowered her to help others do the same.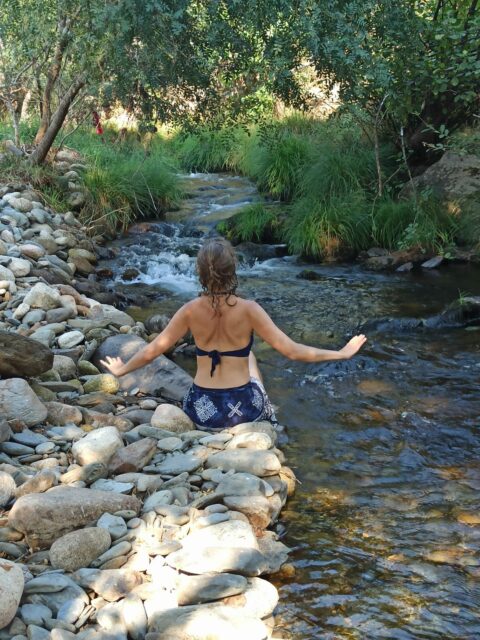 Disclaimer
Participating in this retreat does not guarantee that you will indeed conceive, conceive quickly or conceive naturally. I can merely help you create the circumstances that support natural conception. If you give my suggestions an honest chance AND allow sufficient space and time for your soil to regenerate, you will see improved fertility and overall health. This is likely to result in an easier conception and also a smoother pregnancy and birth process. However, ultimately it's out of our hands. Even if you did everything "right", sometimes it is just not meant to be – or it's not meant to happen at the time, with the person or in the way you want it to. Sometimes it's not even about you, as an individual, but about society – the collective. We need to respect and be humble before the Higher Power that created us all and that somehow has its very special plan with each and every one of us.
Last but not least, this retreat is not meant to diagnose, treat or heal any medical condition. Anyone with a health problem should see a licensed practitioner. All advice provided is of informational and educational purpose only with the goal to help prevent subfertility. It is not medical advice. Some of the concepts and recommendations I give have not (yet) been scientifically proven and certain persons considered experts may disagree with one or more of them.
Cancelation Policy
If due to unforeseen restrictions linked to Covid you have to cancel your participation, you will get a full refund of your course fee (not of any travel arrangements you might have booked). If you cancel for private reasons, the refund will depend on the moment and reason why you cancel.