The Fertile Path Summit
A real-life & virtual event exploring fertility in a holistic way through expert panels & practical workshops
The Fertile Path Summit explores the topic of fertility & preconception in a holistic way from different angles. Female professionals with expertise in different alternative healing fields will share their specific views and expertise through panel discussions and in practical workshops. The goal is to inspire women (and men) who are looking for natural ways to optimize their fertility, creativity and general health.
This is a "real-life" event, allowing for real connection and embodied experience. The panel conversations will be filmed and made available online after the event for those who could not attend the life event or would like to listen to the discussions again.
When: 4-6th October 2019, starting Friday evening at 18:00 and ending Sunday evening at 19:00 (non-residential)
Where: Cooperativa Kreativa, Rue Volta 8 in 1050 Ixelles
Program*
*preliminary: might still be fine-tuned
Friday evening
18:00-18:30: Arrival & Fertile Snacks
18:30-19:00: Welcome and Intro to Fertility & Preconception
19:00-19:45: Stress, hormones and fertility – what is the connection?
19:45-20:30: Fertility Diet or How to eat for hormonal balance
20:30-21:00: Q&A
Saturday
10:00-10:15: Welcome and Intro
10:15-11:00: Herbs & Supplements for hormonal balance
11:00-11:45: Fertility Lifestyle
12:00-13:30: Fertility Cooking Workshop: How to select fertile foods & How to combine them into fertile meals
13:30-14:30: Eating and Lunch Break
14:30-16:00: Fertility, The Feminine & Sexuality
16:00-16:30: Q&A
16:45-17:45: Fertility Yoga
18:00-19:00: Relationship Workshop
Sunday
10:00-10:15: Welcome
10:15-11:45: Fertility Mindset
12-15:00: Mind-Body (Tantra) Nutrition Lunch Workshop
15:00-16:00: Imagery & Dreambirth Workshop
16:15-17:15: Constellation Workshop
17:30-18:30: Energy Healing
18:30-19:00: Closing Q&A
Prices
Friday evening (incl. snacks and drinks): 30 Euro
Saturday (incl. all-organic lunch and drinks): 110 Euro
Sunday (incl. all-organic lunch and drinks): 110 Euro
Whole event: 225 Euro
Virtual event (>8 hours of filmed material): 50 Euro in pre-sale. After the event the price will go up to 80 Euro.
Buy your ticket now using your paypal account or credit card.
You can also make a bank transfer to Claudia Kaiser, IBAN: BE67 3770 2879 4687, BIC: BBRUBEBB, indicating your name and the service/product you are buying, to save me the 5% fee paypal charges me per transaction.
About the Speakers
I have gathered an amazing group of women to explore the topic of fertility from many different angles.
Concha del Camino
I am your host and organizer of this event. I am certified as Holistic Nutrition Counselor, Metabolic Typing Advisor and Eating Psychology Coach and contribute to the panel discussions both with my professional & personal experience in hormonal imbalance, subfertility, pregnancy loss, adrenal fatigue & troubled relationship with food.
Diana Siepmann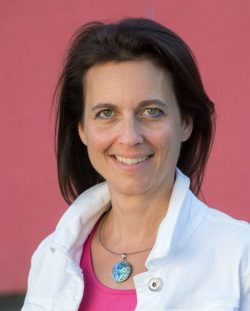 Diana is a Functional Medicine Coach (not doctor!), especially knowledgable when it comes to thyroid health and fertility, since she struggled with both herself. You find her at https://dianasiepmann.com/
Dorota Plucinska (Know the Moon)
Dorota is a naturopath and astrologer. Her naturopath thesis was about fertility & hormones, so she is a real specialist. Check out her website: https://knowthemoon.com/
Annelies Espeel (TCM Renxin)
Annelies is a superb Chinese Medicine Practitioner, combining acupuncture, Chinese herbs, tuina massage and other TCM practices to help people. In her practice she helps many women with hormonal imbalance & fertility issues. Personally, she has helped me move lots of stuck liver energy and largely contributed to the fact that today I no longer suffer period pains. All info: http://www.tcm-renxin.com/
Lindsey Curtis (BeLove BeLight)
Lindsey specializes in women's emotional & sexual vitality and enrichment. Since 2013 she has been an initiate into ancient lineages of imagery, dreamwork and Dreambirth. Those tools allow to access and transform our subconscious beliefs, patterns & blockages in the way to optimal health & fertility. Steeped in the feminine arts, Lindsey is passionate about empowering women in reclaiming their radiance & fertility through embodying the fullness of their Soul. She teaches Feminine Yoga, sensuality and has a weekly podcast. Visit her at www.belovebelight.com
Evelyn Heinel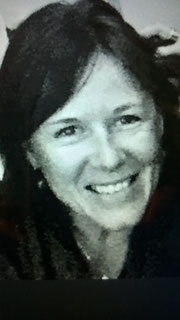 Evelyn is an Energy Healer located in Overijse. She can help you detect weak spots or missing links in your energy network that might be impacting your health & fertility – and help re-balancing them by a transmission of energies canalized through her hands which are placed onto or close to the energy centres (chakras), energy channels (meridians) or body parts concerned.  Personally I have experienced and witnessed powerful transformations through her work. Contact her at: https://www.bomiso.be/
Meghan Kelly (Get to the Origin)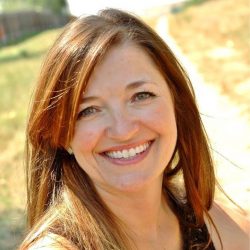 Meghan is a professional facilitator for systemic (family) constellations. This method can help you get to the origin of whatever question or challenge you might have, incl. your fertility issues. Meghan always knows (feels) just what the constellation needs, how to guide it without leading it, to pick out the key messages, and eventually, to help it all come together in a beautiful and impactful way. To learn more: https://www.gettotheorigin.com