Holistic Chakra Evenings
Balance your chakras through nutrition, embodiment & imagery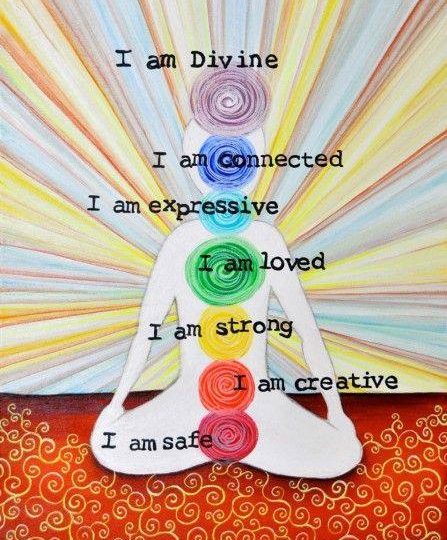 Would you like to have more energy and joy of living?
Would you like to improve your overall health and fertility?
Do things feel stuck, difficult or blocked and would you like to experience more flow and magnetism in your Life?
Balance your Chakras in a complete & holistic way!
All is energy, and we are one with that all. Energy circulates within us and around us, unless it becomes blocked. An accessible way of connecting with our energy – which is really our Life force – is to look at it through the lens of our chakra system.
Chakras are centers within us where energy meets and converges.
There are at least 7 such centers and they all need to be in balance for energy to flow freely and harmoniously. If a chakra is out of balance, either too active or underactive, dis-ease within the body and mind is created, and the entire system is impacted.
A well-balanced chakra system facilitates the movement & integration of our life force and as such allows us to fully claim our energy, power, joy, freedom, fertility and overall health & well-being.
These 7 Holistic Chakra Evenings organized by Concha del Camino & Lindsey Curtis gives you the opportunity to balance your chakras in a complete way, from the root to the crown. One evening per month we address one of the chakras through nutrition, embodiment practices (such as yoga, dance, breath- and sound work…) and imagery. Combining modalities that themselves correspond to the different chakras increases the effectiveness of each practice.
Join us to:
Receive physical nourishment and rebalancing: adrenal fatigue (burnout), infertility, digestive issues, thyroid issues…
can all be prevented / improved through regenerative, chakra-specific nutrition
Reconnect to, explore and strengthen your physical body & your senses
Increase your emotional intelligence, feel greater connection to your inner voice and intuition
Gain access to & transform limiting subconscious beliefs that keep you in unfulfilling jobs, relationships, financial circumstances, health…
Clear mental & emotional patterns that no longer serve you and keep you stuck in self-sabotage, obsessions and addictions
Enjoy more spaciousness, lightness, magnetism, flow & freedom
…
More information and concrete dates coming soon!