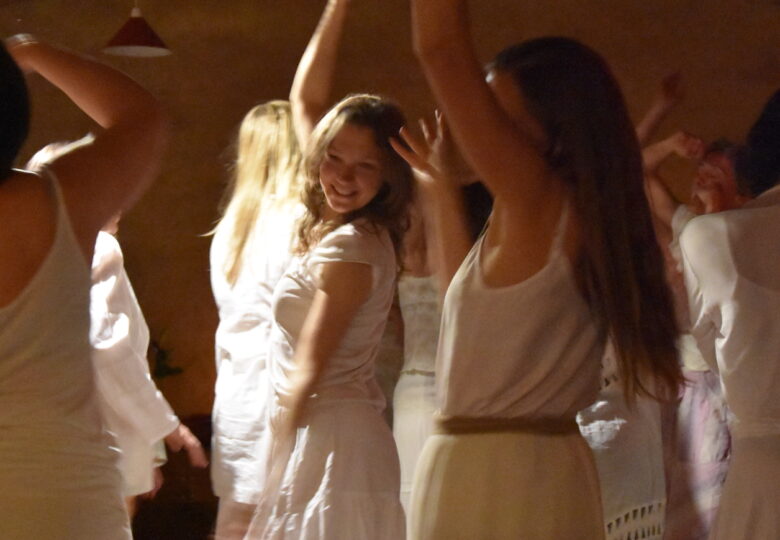 Meditation does not have to equal sitting still on a cushion in absolute silence. You can also stop the endless mind chatter and get out of your head through "active meditation" as created by Osho. While the destination is the same, the road is very different: Instead of becoming still and observing, you surrender so totally to movement, breath and sound that you eventually become it.
I propose you a set of 7 different Active Meditations. While each of them affects the whole body, I select them to activate a specific chakra, so that they align with my Virtual Camino . Ideally you practice them daily, but even just 1x per week has an effect.
The meditations last between 45-60 min, plus instructions.
Please note that for now this course is NOT taking place in a group on fixed dates. You receive the whole package of 7 recorded meditations to practice on your own accord.
Investment
75 Euro the whole series (price per person).
Note that this course is included in the Virtual Camino and the "Regenerative Chakra Nutrition Series".
Acquire your Access
After filling in this form, you will receive payment details to make a bank transfer. Upon reception of your payment, you will receive an e-mail with your access links and codes.
About Me
Claudia Kaiser is on a mission to help you, your (future) children and the planet to reclaim optimal health & fertility. Combining personal and professional experience in Mind-Body Nutrition, Eating Psychology, Food Sourcing and Tantra, her approach is  conscious, holistic and individual.