Embodied Fertility Days for Women
Combining Tantric Embodiment Practices with Fertile Nutrition & Eating Psychology to nourish your fertility on all levels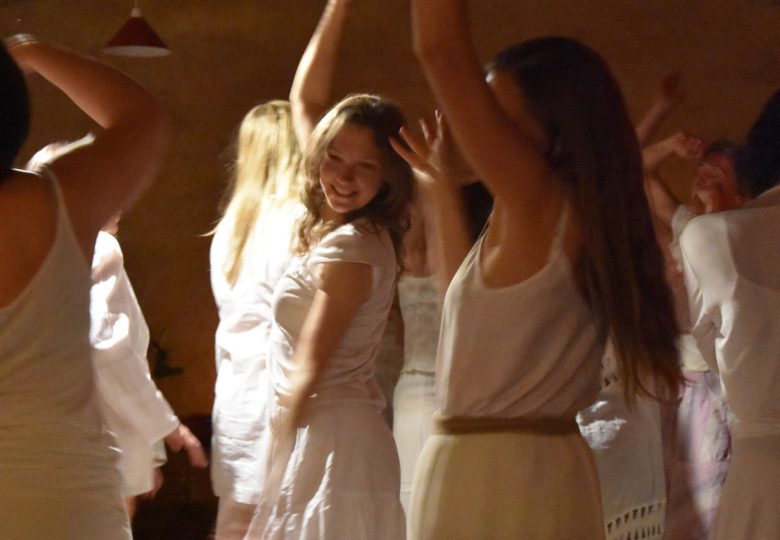 Would you like to:
learn how to nourish your being with food & beyond?
enhance your emotional fluidity and expression?
explore your sensual and sexual energy in a save, supportive and non-judgmental space shared with only women?
say NO and YES, owning and asserting both your boundaries and desires?
not just talk about the body, but actually practice getting into it, gradually developing more awareness, self-love and intimacy with yourself and reclaiming your power, joy and health?
Then my Embodied Fertility Days are for you!
These 1 Day Camino's take place 1x per month and combine tantric embodiment practices with fertile nutrition & eating psychology to nourish and regenerate your physical, emotional, mental & spiritual body.
Upcoming Dates
Practical Info
These days are for women only.
Location: Rue de la Limite 93 in 1210 Brussels (St. Josse). Please ring at Studio La Limite (left bottom). Come up the stairs (behind the cars). It's the first door at your right. Please note that it is difficult to park in the area! Ideally come by public transport (metro Botanique). Please make sure to be there 5-15 min early, since we start on time with a meditation.
Language: English and/or French, depending on participants present. I also speak Dutch, German and Spanish.
Investment: 75 Euro (fertile lunch included)
Lunch includes plant & animal foods and all foods come from regenerative organic sources (food intolerances can be taken into account).
Experience with Tantra is NOT necessary. If you do have experience, these days are a great way to strengthen your basics and to learn how to support and enhance your practice through better nutrition (which does not necessarily mean vegetarian or gluten-free).
Please wear comfortable clothing. There is no nudity nor any kind of sexual interaction.
Register now
About Tantra Nutrition
Tantra does not equal sex. It is simply a path of personal development that is real, conscious, inclusive (= not excluding anything, i.e. the sexual energy or meat), holistic, nourishing, individual and balanced – just like my approach to food and body! This is why I invented Tantra Nutrition: combining Holistic Nutrition & Eating Psychology with basic Tantra Embodiment Practices.
Tantra Nutrition is simply another way of saying Real Food, Biochemical Individuality (Metabolic Typing) and Mind-Body-Nutrition – the pillars of my work – all in one.
Tantra Nutrition is the nutrition of possibilities, not limitations. It is based on Love & Trust, not fear. It is deeply anchored in and nourished by a source of inner wisdom rather than relying solely on external knowledge. It fully embraces body and mind, thoughts and feelings, plants and animals, spirituality and sexuality. It unites head, heart and gut/womb. It is nutrition and nourishment.
Tantra Nutrition addresses you and your food & body-related challenges in a holistic way. It helps you connect the dots between what you eat, who you are and what's going on in your Life. It does not just look at the physical body, but also at the mental, emotional and spiritual body. It does not just talk about the body though, but actually gets you IN it.
By combining Nutrition & Eating Psychology Coaching with basic Tantra Embodiment practices it allows for both: mental understanding & processing AND physical/emotional flow & transformation. You grow in awareness, (self-) love and intimacy (in-to-me-see) both in the mind AND in the body, dramatically accelerating your transformation process.